Radio Gloucestershire reporter Chris Mace visited Bill Bird Shoes in the Cotswolds today to interview Bill and our team of bespoke orthopeadic shoemakers. We will feature on the mid morning show tomorrow – so tune in between 9am – 12pm to hear more!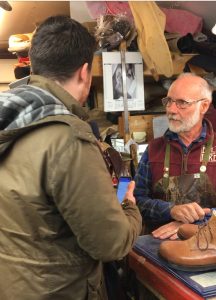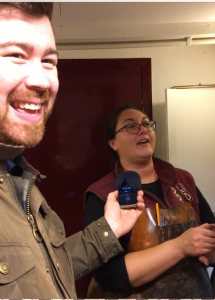 The team at Radio Gloucestershire were so impressed with the young team of made-to-measure shoemakers here and the way we work as a collective, that they decided to pop in to carry out a longer interview for tomorrow's show.
It has been Bill's dream to pass on his legacy to younger generations and this was the driving force behind his series of exceptional quality instructional videos on orthopaedic shoemaking that appear on the Bill Bird Shoes YouTube channel.