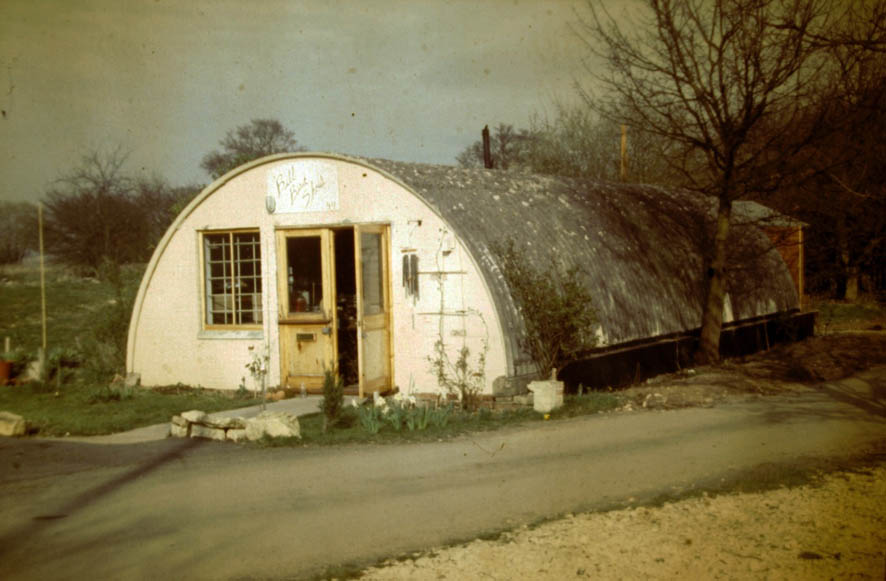 In March 1987 the idea of making handmade orthopaedic footwear privately for people with fitting problems went from a being a side-line to becoming a serious and viable project – and Bill Bird Shoes was born.
Bill Bird has been interested in craftsmanship since he was small when his mother taught him to use a saw and hammer to keep him out of her hair. Over the years he became proficient in working with wood and always thought that was where his future would be.
First hand experience of foot deformity issues
Bill said: "I completed a degree in architecture at UCL in 1976. However, I have a congenital foot deformity that became so problematic during my studies that my interest in finding a way of making shoes that could help me walk in comfort without looking odd began to overshadow any other aspirations I had. Within a month of graduating I met Gerry Brady, a shoemaker at John Lobb, the Royal appointment bootmakers and I became fascinated by what he did."
Gerry told Bill about Tom Steenhoven, a very skilled boot-tree and last maker in the basement of Lobb's who was looking to pass on his knowledge. According to Gerry, Tom had been through 20 apprentices in 15 years and none had stayed more than 2 weeks. Bill started working under Tom and soon realised why.
"Tom was hyper-critical of all I did. If my work was good he would make no mention of it; but I had just been through a three-year architecture degree where my tutors were just the same so I was well prepared. I was keen, Tom knew his stuff and we got on very well."
Honing his woodworking skills
During the next 11 years, Tom retired and Bill went on to work in Lobb's woodworking shop, Henry Peen in Soho. There he became skilled in making boot trees and hand-carving wooden lasts.
"In those days there were many small shoemakers in London who would send any customers with foot deformities to Peen's for bespoke lasts. I empathised with them because of my own foot condition and began developing my skills in orthopaedic last-making to a high degree. Soon I began taking on a few private clients, providing them with a complete orthopaedic shoemaking service."
Here's to the next 30 years!
Moving to the Cotswolds in 1986 Bill continued to travel to London to work at Peen's four days a week. Initially he tried a couple of work spaces in Blockley to make shoes and lasts on the other two days. When Unit 49 became available he took on the lease and here Bill Bird Shoes remains. And so may it reside for another 30 years!
The team has grown significantly over the years – just take a look at our personal biographies to find out more about us.
Every pair of boots and shoes made by Bill Bird Shoes is individually and specifically made-to-measure for clients, most of whom who are unable to wear off-the-shelf footwear because of foot problems. To find out more, please call 01386 700855.