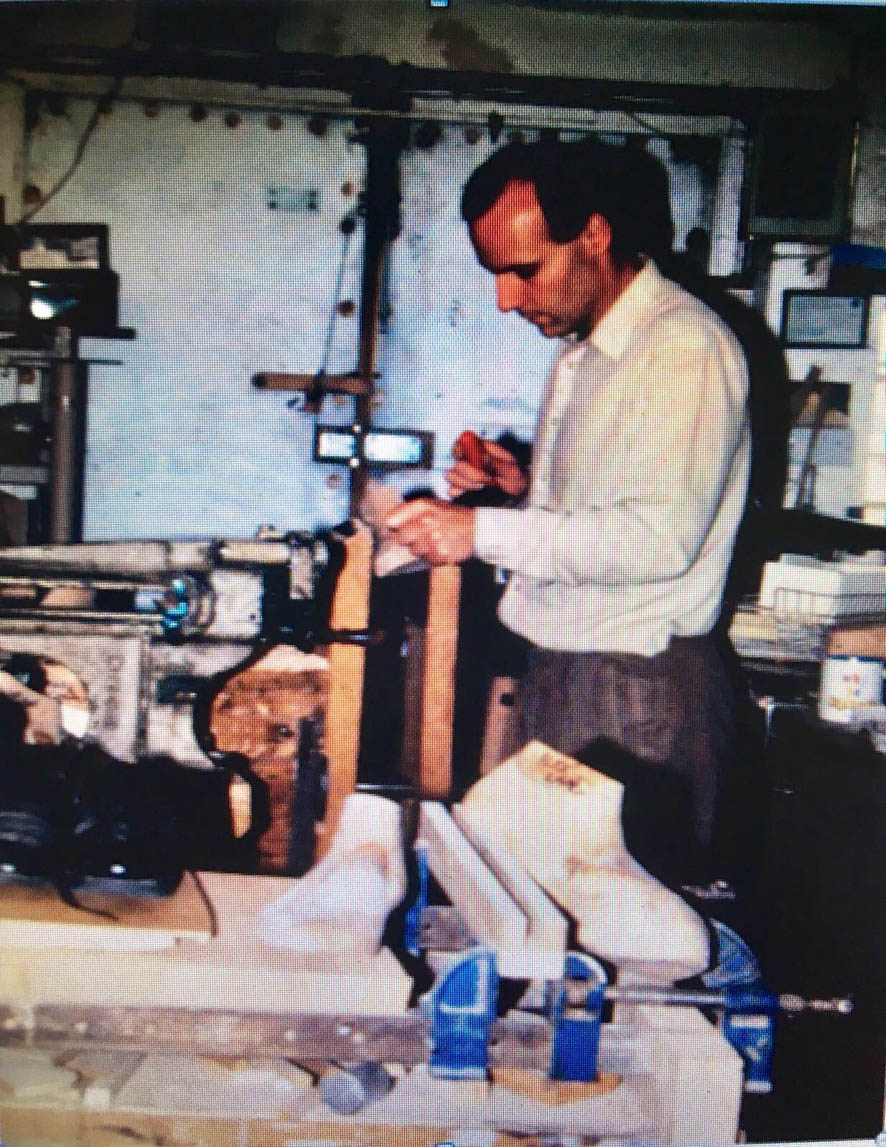 Today is the 30th anniversary of taking up the lease of Unit 49 – wow! That's a lot of water under the bridge!

Bill Bird
The first pair of Bill Bird Shoes was made in the attic of 5 Bovill Road, London SE23 1HB as early as 1984.
I moved with my family to Mickleton, Gloucestershire, in September 1986. Henry was 10 months old, Camilla was 4 1/2 and Thomas was 7 1/2.
I worked in the back of Andy's Blockley Cobbler shop in Blockley village from November 1986 until about June 1987. I used the north half of Unit 31 in Northwick Business Centre around the corner from Apt Design and Development after that.
I mostly commuted to London 4 days a week, sleeping overnight in Peen's workshop in The Elephant and Castle area of SE London. Lobb's owned Peens and I still worked for them at the time. I occasionally made lasts and shoes for the proto-business during that period.
Derek Smith and I started to build a workshop in the north half of Unit 31 in the summer of 1987.
When the opportunity of Unit 49 came up, we jumped at it and left Unit 31 gradually over the next couple of months.
I still commuted and worked for Lobb's until May 9th 1988 when Mr Eric Lobb found out about Bill Bird Shoes and banished me. That's when the business became a full time enterprise. Thank you Mr Eric. Without you doing that, it all may have just remained a part time hobby!
I started going to Freeman Tonkin, 34 Chiltern Street, across the street from Grey Flannel in spring 1987 for one day a week. They were a specialist shoe shop for people with fitting and walking difficulties and I did the bespoke work for those they could not fit off the shelf. That kicked off our client list big time!
I think the designated birthday of Bill Bird Shoes should be set as March 3rd 1987 to reflect the development of the business before Unit 49, especially as that's about the time we set up on Chiltern Street. So… Happy 31st, Bill Bird Shoes!