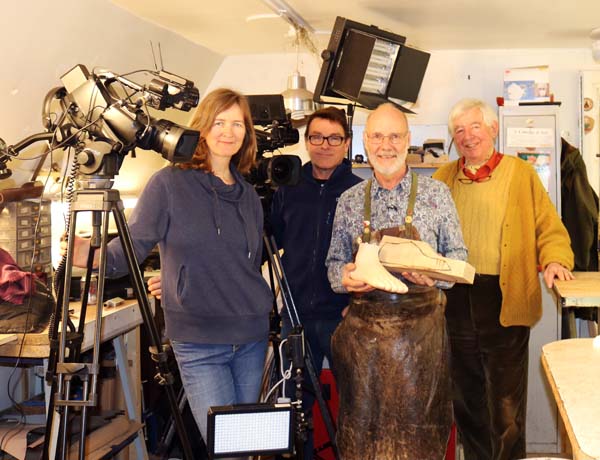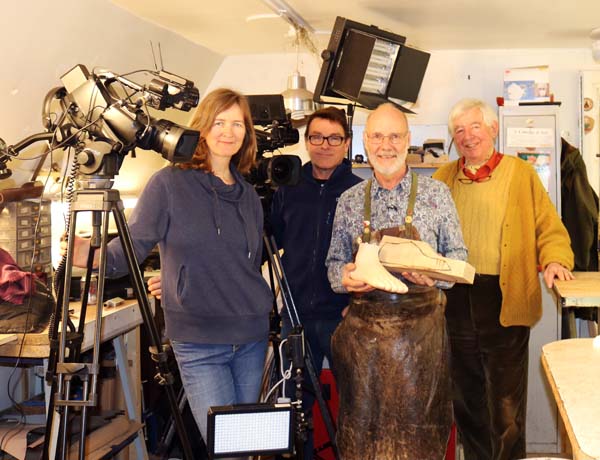 At the age of fourteen Bill Bird had a foot problem that was making walking more and more difficult. The pain and discomfort of this condition not only led him to a career as a top bespoke orthopaedic shoemaker in the UK but to a starring role in a video teaching programme about his work, aimed at a worldwide audience.
Now aged 68 and a leading light in his profession, Bill recently attended the launch of the programme at a special showing to an invited audience of British and international footwear specialists at a gala dinner in London.
Bill's wide-ranging skills and knowledge were amassed over more than 40 years as a shoemaker and last-maker in London's West End and through his own thriving small business and workshop near Moreton in Marsh.
The filming was done at his workshop following an idea from Cotswold philanthropist Richard Paice and produced by Herefordshire based filmmakers, Artisan Media.
The series of 23 teaching videos – the result of 250 production hours – are now available worldwide on their own YouTube channel. As Bill's legacy to all aspiring specialist shoemakers, they are also completely free of charge.
Continue reading Master craftsman premiers legacy videos to inspire next generation of specialist shoemakers